Full Episode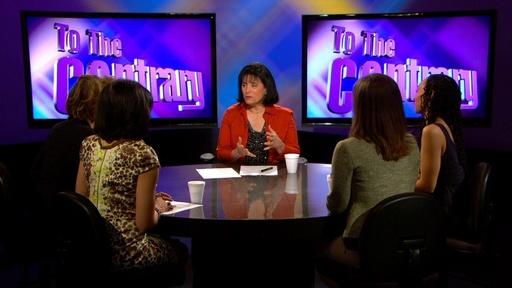 Sebelius Resigns: Secretary of Health & Human Services steps down after Affordable Care Act failures. Women Voters: Why ...
Webisode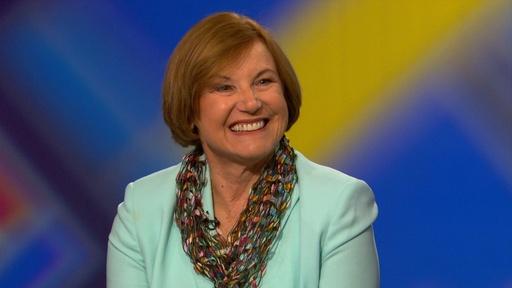 Men and women's perception of the "perfect" body varies, according to a new poll conducted by a lingerie company. PANEL: ...
Blog
April 18, 2014
This week on To The Contrary with Bonnie Erbe, our panelists discuss women's lack of confidence, the disturbing acceptance of sex assault, and whether Jesus was a feminist.
On the panel this week joining host Bonnie Erbe is Progressive Magazine Editor-in-chief Ruth Conniff, Former EEOC Chair Cari Dominguez, Del. Eleanor Holmes Norton (D-DC), The Heritage Foundation's Genevieve Wood
Click read more to see what they had to say!
Read More »
April 17, 2014
I watched an important, at times enthralling web session hosted by the Clinton Global Initiative this afternoon. Secretary Hillary Clinton was joined by her daughter, Chelsea and actress America Ferrera, as well as by live remotes from across the country with girls schools and Girls Clubs. http://bit.ly/1pdoYv0 It's part of a series of meetings and webcasts called No Ceilings: The Full Participation Project. Hillary Clinton was in fine form, giving wise and motherly advice to the up-and-comers. She said nothing controversial. Her biggest push seemed to be to try to get girls to give up young women's need for perfection. She told them, give it your best, and it may not be perfect, but "good" will do just fine. It reminded me of the saying, "don't let the perfect be the enemy of the good."
Read More »
Support for pbs.org provided by:
Quiz
Are you a true fan? Take the quiz and find out!
Answer questions correctly and we'll send you To The Contrary memorabilia!
Take the Latest Quiz »
The Host
To The Contrary Host: Bonnie Erbé
Bonnie Erbé is a nonpartisan, award-winning American journalist and television host based in the Washington, D.C. area who has ...
More »
Tweets by @ToTheContrary