Full Episode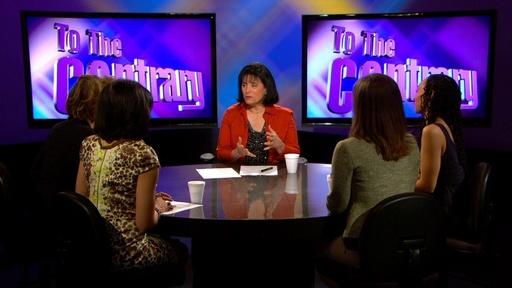 Sebelius Resigns: Secretary of Health & Human Services steps down after Affordable Care Act failures. Women Voters: Why ...
Webisode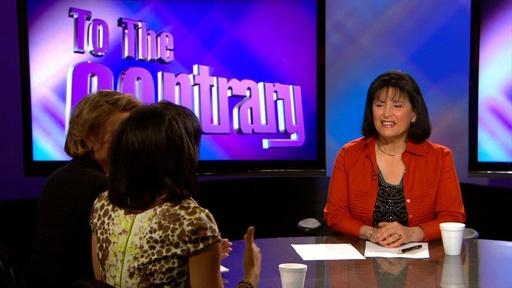 A new VEET ad for hair removal was removed from Youtube after offending women. VEET's marketing team still rejects ...
Blog
April 11, 2014
This week on To The Contrary, our panelists discuss the resignation of Kathleen Sebelius, why women don't vote for women, the rise in stay-at-home moms and efforts to employ women veterans.
PANEL:
Gender Equality Project's
Megan Beyer
,
Daily Beast Political Reporter
Francesca Chambers
, Tobacco Free Kid's
Patricia Sosa
, The Heritage Foundation's
Jennifer Marshall
Click read more to see what they had to say!
Read More »
April 04, 2014
by Megan Beyer
Not quite as punctual as the legendary Swiss trains, Equal Pay Day in Switzerland still arrives a lot earlier than in the US: a full month earlier. Women in Switzerland did not get the right to vote until 1972, but Equal Pay Day in Switzerland took place March 7. Here in America, it is observed April 8.
Equal Pay Day marks how long a woman needs to work to make what men made the previous year. It shows the pocketbook effect of the gender pay gap.
How did the Swiss make so much progress in so little time? As soon as laws on the books required equal pay for equal work, they got to work. Anyone who owns a Swiss watch or who has taken a Swiss train, knows that the Swiss are exacting engineers. When their laws (like our Equal Pay Act of 1963) mandated equal pay for equal work, the government announced it would only do business with companies that complied with the law.
Read More »
Support for pbs.org provided by:
Quiz
Take the quiz on the latest episode!
Answer questions correctly and we'll send you To The Contrary memorabilia!
Take the Latest Quiz »
The Host
To The Contrary Host: Bonnie Erbé
Bonnie Erbé is a nonpartisan, award-winning American journalist and television host based in the Washington, D.C. area who has ...
More »
Tweets by @ToTheContrary