Full Episode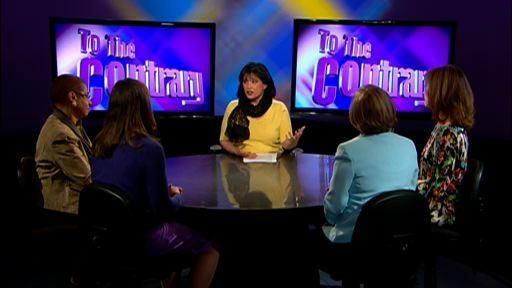 Confidence Gap: Is a lack of confidence the main thing holding women back? Sexual Assault: Young people report seeing ...
Webisode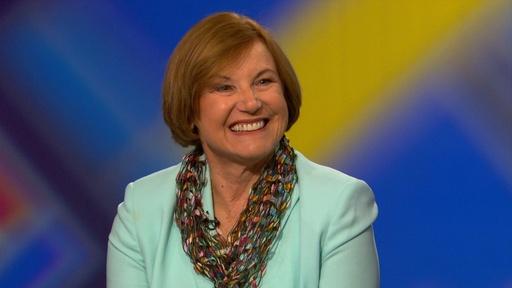 Men and women's perception of the "perfect" body varies, according to a new poll conducted by a lingerie company. PANEL: ...
Blog
April 21, 2014
Punditry flashed its ugly underbelly this week following last week's announcement that Chelsea Clinton is pregnant. The response to the news ranged from the ridiculous to the sublime. Some pundits wondered how being a grandmother would impact Hillary Clinton's campaign, or, perish the thought, her presidency. The answer is NOT. Has anyone wondered how Jeb Bush's grandchildren would impact his campaign? Or how Mitt Romney managed to campaign for President while having 18 grandchildren? Enough said!
Read More »
April 18, 2014
This week on To The Contrary with Bonnie Erbe, our panelists discuss The Confidence Gap by journalists Katty Kay and Claire Shipman, the disturbing acceptance of sex assault, and whether Jesus was a feminist.
On the panel this week joining host Bonnie Erbe is Progressive Magazine Editor-in-chief Ruth Conniff, Former EEOC Chair Cari Dominguez, Del. Eleanor Holmes Norton (D-DC), The Heritage Foundation's Genevieve Wood
Click read more to see what they had to say!
Read More »
Support for pbs.org provided by:
Quiz
Are you a true fan? Take the quiz and find out!
Answer questions correctly and we'll send you To The Contrary memorabilia!
Take the Latest Quiz »
The Host
To The Contrary Host: Bonnie Erbé
Bonnie Erbé is a nonpartisan, award-winning American journalist and television host based in the Washington, D.C. area who has ...
More »
Tweets by @ToTheContrary