Full Episode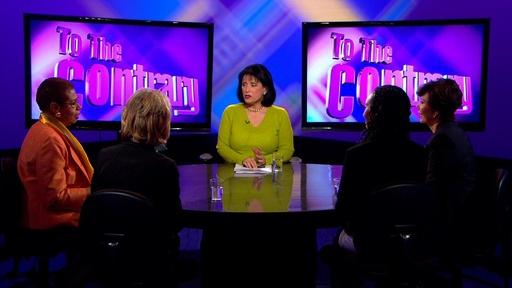 Contraception Mandate: SCOTUS reviews the Obamacare mandate; Parental Custody Laws: A mother's right to relocate; ...
Webisode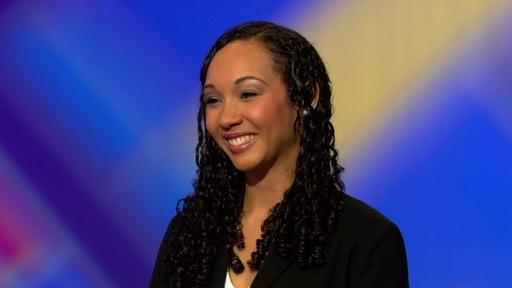 A new study shows people are more likely to identify as Republican if they have daughters. Having more daughters than sons ...
Blog
December 05, 2013
Nelson Mandela was not only a heroic leader who brought down apartheid. He was also an unfailing advocate
for women and girls. He wrote into the South African Constitution that all people have equal rights and women have the right to control their reproductive systems. On paper at least, South African women have among the strongest rights in the world.
November 27, 2013
This week on To The Contrary, our panelists discuss the Obamacare challenge by corporations on religious grounds, the possible implications of skier Bode Miller's custody battle, and the popular feminist site Jezebel.

Our panel this week is: Del. Eleanor Holmes Norton (D-DC), Center for Equal Opportunity Chair Linda Chavez; Red Alert Politics Editor Francesca Chambers, and The Gender Equality Project's Megan Beyer.
Click read more to see what they had to say!
Read More »
Women's News
December 09, 2013 | Read More »
LIMA, Peru — For a region famous for "machismo," Latin America is about to take an unlikely step: elect a record number of women presidents. In Chile, moderate socialist former President Michelle Bachelet — whose admirers include Hillary Clinton — is widely expected to crush her conservative opponent, also a woman, in a runoff vote on Dec. 15.
December 09, 2013 | Read More »
Catholic Church has disavowed the Association of Roman Catholic Women Priests. LOUISVILLE — Mary Sue Barnett lay prostrate Sunday before members of the Association of Roman Catholic Women Priests and others laid their hands on her in solemn reverence and prayer.
December 09, 2013 | Read More »
Measure banning 22 harmful practices against women and girls, including rape and child marriage, faces challenges.
Support for pbs.org provided by:
Quiz
What did you learn about child brides and other topics on this week's TTC? Test yourself!
Answer questions correctly and we'll send you To The Contrary memorabilia!
Take the Latest Quiz »
The Host
To The Contrary Host: Bonnie Erbé
Bonnie Erbé is a nonpartisan, award-winning American journalist and television host based in the Washington, D.C. area who has ...
More »
Tweets by @ToTheContrary