Full Episode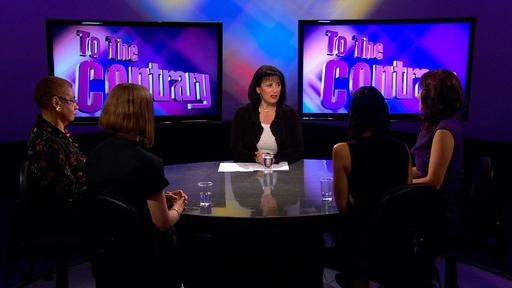 War on Women: Have Republicans defused the "war on women" rhetoric? Yes Means Yes: An initiative to end campus rape faces ...
Webisode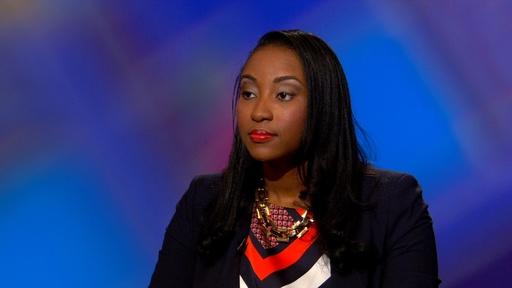 Feminist critic Anita Sarkeesian cancelled her event in Utah after receiving death and rape threats. She has been the target ...
Blog
October 17, 2014
This week on To The Contrary with Bonnie Erbe, our panelists discuss why women still have a long way to go in the business world, the controversy of egg freezing benefits for female employees, and male sexual assault.
On the panel this week joining host Bonnie Erbe is The Daily Signal's Genevieve Wood; Senior Fellow at the Independent Women's Forum Patrice Lee; Progressive Commentator Patricia Sosa; President of the National Network to End Domestic Violence Kim Gandy
Click "read more" to see what they had to say!
Read More »
October 15, 2014
By Miriam Zoll
Apple and Facebook are covering the cost for female employees to freeze their eggs, in an effort to help balance challenges of childbirth and career-building. But should egg freezing really be deemed the 'new women's movement'? Author and advocate Miriam Zoll sheds light on the misinformation surrounding this procedure's health risks and why we should be demanding workplace policy changes instead.
Click "read more" to learn why!
Read More »
Support for pbs.org provided by:
Quiz
How Much Did You Learn?
Answer questions correctly and we'll send you To The Contrary memorabilia!
Take the Latest Quiz »
The Host
To The Contrary Host: Bonnie Erbé
Bonnie Erbé is a nonpartisan, award-winning American journalist and television host based in the Washington, D.C. area who has ...
More »
Tweets by @ToTheContrary